2021 - 2022
Committee

2020 - 2021
PRESIDENT
Lieutenant Colonel Tony Coyle

VICE PRESIDENT
Major Ian Harding RFD

TREASURER
Lieutenant Don Crombie

COMMITTEE
Ms Emily Arlidge
Captain Simon Bliss
Lieutenant Colonel Garry Collins RFD
Major Rob Cumming
Wing Commander Graham Hook
Major John McCaffery
Ms Catriona McPherson
Major Craig Whiteman

GENERAL MANAGER
Ms Louise Sugars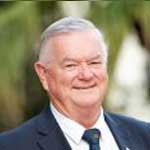 President – Tony Coyle
Joining the Club in 1988, Tony has served on the Committee since March 2017. He has been a member of the Property Sub-committee since 2014. Tony is a retired civil engineer, and is a graduate of the Royal Military College, Duntroon, the Australian Staff College, the Joint Services Staff College and has two Masters Degrees (engineering and business). He served 23 years in the Australian Army in the Royal Australian Engineers. Tony also worked for Thiess Pty Ltd for 20 years in senior management roles, including forming and managing a subsidiary company. In 2008 he then formed his own consulting company and worked on projects such as Airport Link.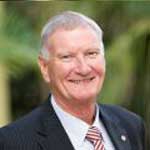 Vice President – Ian Harding
Elected to our Club in 1995, Ian served on the Management Committee and Members and Membership Services Sub-committee from 2007 to 2011. Now retired after an extensive career in air traffic management, Ian served 21 years with the Australian Army Reserve in most states and territories and subsequently 12 years with the Australian Air Force Cadets. Ian has had broad experience at the senior and executive levels including project management, business development, change management and cultural change.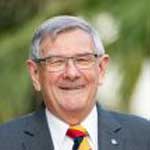 Treasurer – Don Crombie
Joining the USC in 2008, Don has served on the Club Committee since 2008 and has been Club Treasurer since 2009. Don has served on the Finance, Policy & Property, and Finance, Audit & Risk Sub-committees, is a Director and Trustee for the Club's incorporated company 183 Wickham Terrace Ltd, and is a Fellow of CPA Australia. Don has been a practicing accountant and tax agent in public practice since 1983, with prior experience including sheep and cattle stud overseer and rural property management.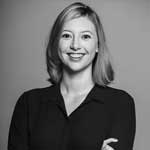 Committee Member – Emily Arlidge
Emily is a specialist in digital communications, social media strategy and audience engagement. She is a journalist and has worked in newspapers, radio and television. Emily is the Digital Director and senior advisor to Hon Annastacia Palaszczuk, Premier of Queensland and Minister for Trade. Outside of work, Emily is undertaking an MBA at the University of Queensland. She also has interests in music, food and wine. She grew up on a vineyard in Stanthorpe and travels back as often as possible to visit her family and the property (but mainly to replenish her cellar). Emily has had a long association with the Club through her father, John, who has been a member since 2004.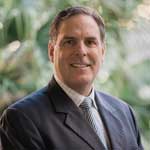 Committee Member – Simon Bliss
Simon was educated at Churchie and is a former full time Army officer who began at the Australian Defence Force Academy and the Royal Military College, Duntroon, graduating to the corps of Engineers. After more than a decade of service Simon moved to the UK for a decade before returning to Brisbane. He has extensive experience in medium and large business. In the UK, he filled the roles of COO/CFO and Managing Director of the Mount Blake Group, a billion dollar turnover group of companies who worked globally in the wholesale and distribution area of the electronics industry. Simon has reported to boards and directed companies in a variety of sectors internationally including food (distribution, wholesale & retail), electronics (distribution & wholesale), logistics (international & domestic) and international security (products & services). Simon currently consults to organisations on very large and complex transactions including opportunity exploitation strategy, tender development and response, risk, change and program management and brings a wealth of practical commercial acumen to a board. Simon has a long involvement with the Club and has been a member for over 25 years; his grandfather, Lieutenant Harry S. Green was a member for 45 years. He has been awarded the Australian Defence Medal.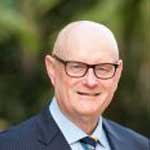 Committee Member – Garry Collins
A retired high school teacher, Garry has been a USCQ member since 1989. A 35-year career with Education Queensland saw Garry mainly employed as an English department head and he also had year-long exchanges to schools in the USA and Canada. For about a decade up to the end of 2017 he also taught part-time in several universities in SE Queensland, mostly in teacher preparation courses. From 1965, he served for around 30 years in the Army Reserve, mainly in infantry battalions of the Royal Queensland Regiment but also in the Queensland University Regiment which he commanded for three years at the end of the 1980s. Whilst on a teacher exchange in Oregon in 1991 he was attached to a local National Guard unit, 2nd Battalion, 162nd Infantry Regiment. Garry is a Life Member of the English Teachers Association of Queensland and a past president of both that organisation and its national counterpart, the Australian Association for the Teaching of English.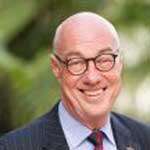 Committee Member – Rob Cumming
Joining the USC in 1982, Rob is a Barrister at the private Bar in Brisbane and was previously a solicitor who worked in private practice, corporate roles and in government legal practice from admission in 1982 until 2017. Between 1975 and 2012, Rob served in the Army Reserve, chiefly as an Artillery Officer in Regimental and Divisional HQ postings culminating in full-time service between 2006 and 2012. During his full-time Army service, Rob deployed on operations to the Sinai (OP MAZURKA) and to Afghanistan (OP SLIPPER). Rob was elected to the Committee in 2019 and is on the Membership and Member Services Sub-Committee.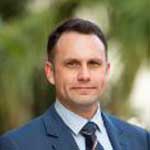 Committee Member – Jason Kennelly
Jason Kennelly is the Managing Director of Kennelly Consulting and Projects Pty Ltd. An organisation providing Project Management services helping businesses successfully deliver projects. Jason has managed projects and teams in a wide range of fields, including information communication technology, education and government since 2002. Jason's experience has afforded him broad exposure from the grass roots to the strategic level. Jason's experience includes personnel, operational and project management as well as committee and board memberships. Jason has been a member of the United Service Club since 2012, actively participating in club events as well as regularly dining at the club. Jason considers the Club to be his home away from home. Jason joined the committee because he is very passionate about the Club's future and at the same time very proud of its heritage which he is keen to preserve.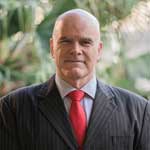 Committee Member – John McCaffery
John is currently a public servant within the Qld State Government. Prior to this John was a senior executive within the extractive sectors and the manpower services sectors. He enjoyed a successful and satisfying career as an officer in the Australian Army where he filled several demanding operational, command, staff, and training appointments. John has lived and worked in Europe, North America, Middle East, Asia and Oceania over the last 20 years. He has an MBA and BA from the University of Queensland, as well as numerous other professional qualifications. John is a widower with two school-age children and enjoys remembering what it was like to play cricket.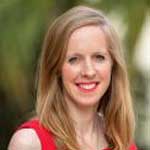 Committee Member – Catriona McPherson
Catriona is a Senior Principal Lawyer at Crown Law, who specialises in employment, industrial relations and discrimination law. She has practised exclusively in those areas of law for more than 15 years, and has extensive experience advising and representing clients in a broad range of legal matters across State and Federal jurisdictions. Catriona has held volunteer positions at the Caxton Legal Centre and the Refugee and Immigration Legal Service, both pro bono legal advice centres. Catriona holds a Master of Laws, a Bachelor of Laws, a Graduate Diploma in Legal Practice, and a Bachelor of Business (Accountancy). Catriona is the sister and granddaughter of Australian and British Army officers, so she has a great affection and respect for the military heritage of our Club. Catriona is also passionate about younger member involvement and growth at the Club.